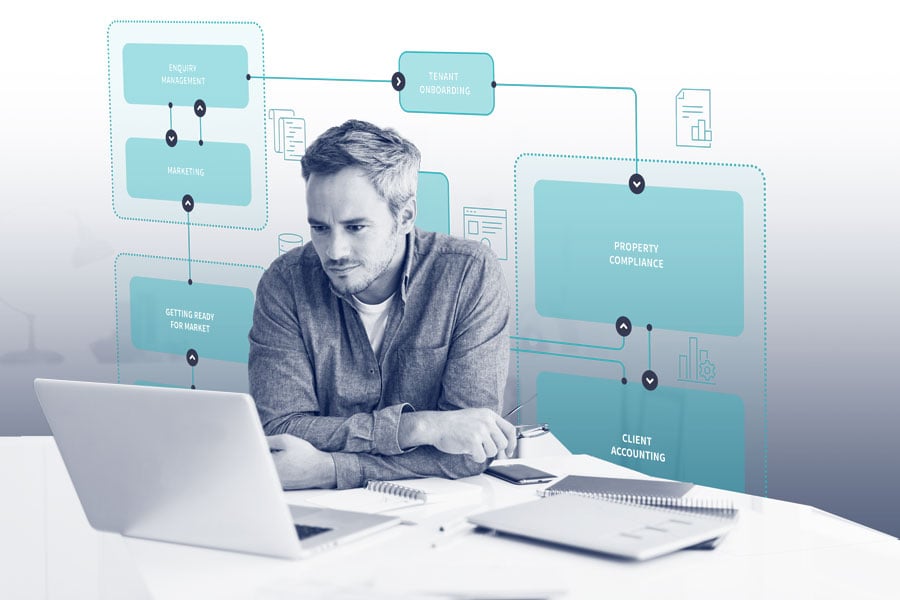 It's clear that the UK property rental market is currently suffering from a huge imbalance between demand from tenants and a limited supply of rental properties.
"In January 2022, the UK's average rent was £1,064; by November 2022, it had risen to £1,175, a 10% increase in less than a year", according to HomeLet Rental Index (November 2022).
It's frustrating for tenants, who are finding it hard to find and then secure a good quality home. Agents currently have no choice but to leave money on the table, because they quite simply can't get hold of enough properties to satisfy the ever-increasing demand.
With only a finite stock of housing available for rental, boosting supply will come primarily from new housing developments or a shift away from home ownership. An example is second or "holiday"homes being made available for long-term rental to tenants. It's a tough situation. Agents would love to have a magic wand to conjure up more rental properties to help tenants and not lose business because of the lack of supply, but obviously, there's no such wand.
Making the most of a tricky situation
How can agents manage such a difficult market context? The answer is clear. Agents need to give their clients amazing customer service to set themselves apart from the rest. Offering tenants, the fastest, most responsive experience possible will ensure that they stay with your agency for the long term, even if they move around properties.
Being able to fill the limited supply with high-quality tenants quickly and efficiently will become the hallmark of a premium agency experience for landlords and tenants alike. If landlords are impressed by your service, they are likely to place more properties with you and recommend your agency to others in the close-knit property investment community.
Harnessing the power of technology for outstanding service
There's no doubt that lettings agents are swamped by a tidal wave of admin, thanks to regulatory changes over the past several years. There's only one real solution to ensuring that admin is dealt with efficiently and the risks of getting things wrong are minimised.
Automation
PropCo helps lettings businesses to adopt digital solutions that streamline their processes. It enables agents to save time that would otherwise be spent on repetitive admin tasks by automating them so that agents can focus on the good stuff. Business growth and building strong relationships with tenants and landlords.
Using PropCo ensures that there are no gaps. All the processes and all the people are connected on one platform, slashing admin, maintaining rich and secure data for better decision making and bringing an avalanche of enhanced efficiency at every step in the lettings lifecycle.
Here are some of the processes that are automated within PropCo and more…
Tenant Onboarding
Property Compliance
Client Accounting
Document Management
PropCo Maintenance
Communication and task management
Workflow Management
Does anyone really enjoy repetitive admin work?
Seriously. We don't think there are many lettings agents who signed up for tedious daily paper shuffling. Most agents are motivated by building relationships, for growth and better customer service. PropCo lets your staff do more. More enjoyable, fruitful work that adds value. These days, the level of organisational skill needed for agents to keep on top of all the admin is insane. It's stressful. Because PropCo is an all-in-platform, it helps agents to get organised – and stay organised – easily.
A platform solution like PropCo inherently creates efficiency and effectiveness for your business. It promotes transparency, so when Jane's off sick, Jaz can see exactly what has happened and when, if landlord Kim gets in touch with a query. But Kim is far less likely to get in touch because she has her own self-service landlord portal accessible 24/7 where she can get up-to-date information about her property portfolio any time she likes.
The combined effect of automation and massively enhanced efficiency means that agents can focus their time on the customers who really need them. Agents become more responsive, better able to solve problems quickly and effectively and able to take the time to build strong relationships with their landlords and tenants.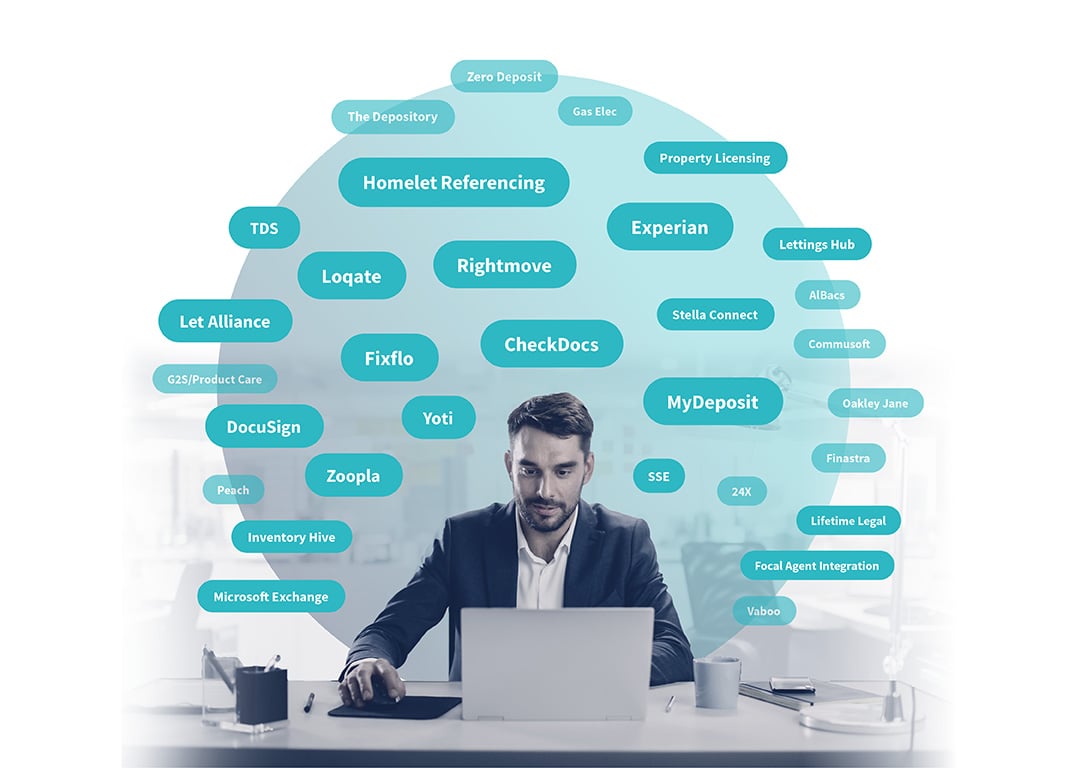 A word about INTEGRATIONS
Data security has never been more important. And with all the lettings admin around, there are a LOT of tasks that need to be covered in the lettings lifecycle. These two key factors have led to a move towards All-in-One platform solutions, that protect your precious data by limiting the flow of data to one place. If you're using different tools and logins to get the job done, your data is inherently far less secure.
PropCo is continuously developed to deliver a streamlined experience, incorporating new functions and tools. But we understand that you may have your favourite software that you want to continue using alongside the PropCo platform and that's why we have deep and rich integrations with more than 36 Best-in-Class software solutions, including DocuSign, FixFlo and Inventory Hive.
Better data, better business decision-making | REPORTING
If you put rubbish in, you'll get rubbish out! Nowhere is that more important than when it comes to? Data that's used for reporting. PropCo's reporting functionality allows businesses to make strategic and tactical decisions based on up-to-date, correct, and rich data. To make life easier for clients, there's a suite of handily pre-configured reports available. And if you need a custom report development, that's no problem either.
There's so much data involved in and generated by the lettings lifecycle that having a dashboard that gives your business the key information it needs in a single view is a game-changer. Because the PropCo team understands that every letting agency is unique, we create a custom dashboard for every client during the onboarding process. Knowledge only brings power when you can access it easily!
Freeing up agent time and cutting admin is infinitely helped by giving tenants and landlords 24/7 access to their relevant information and processes. At PropCo, we designed our tenant and landlord portals to enable self-service access to a range of key processes in the lettings lifecycle. The benefits are huge. Agents aren't bogged down in unnecessary admin. Tenants and landlords can crack on with their parts of the process digitally, at a time and in a place that's convenient to them. Processes happen much faster and go more smoothly, giving great customer service.
We believe that our technology is all about solving human business problems. Do you agree?
PropCo Love is in the air!
When it comes to the imbalance between rental supply and demand, taking away admin to free up agent time for relationship-building creates a climate that nurtures great customer service. And that is what will make the difference between agents that struggle to manage the imbalance and those that thrive in a tough situation.

About Manish Sharma
Head of Product, PropCo®
Head of Product for Technology Blueprint's flagship suite of property software – PropCo Enterprise, Propco Web, Customer Portals & apps.
Head of Product, PropCo®
Head of Product for Technology Blueprint's flagship suite of property software – PropCo Enterprise, Propco Web, Customer Portals & apps.
View all posts by Manish Sharma
Related Insights: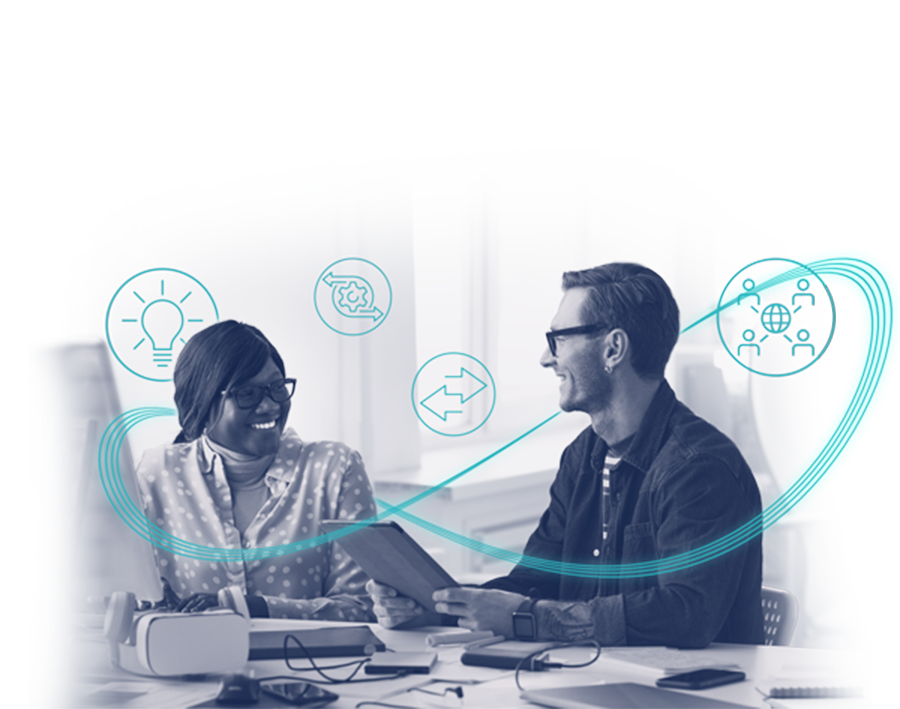 Building a House of Trust
What does Good Customer Service Look Like in 2022? Part 2
Munish Khurmi
Oct 4, 2022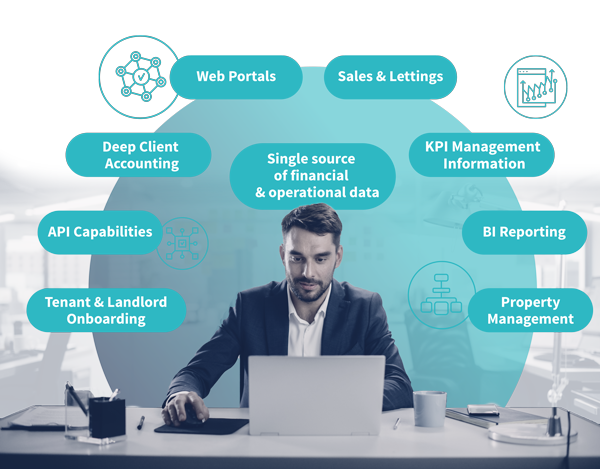 Get With the Platform!
What does Good Customer Service Look Like in 2022? Part 1